Enquiry | Sales @ : +91-866-2466675

Home » Products » Railway Signaling: LED Signal Lighting Units For Main Signal

LED Signal Lighting Units For Main Signal
Efftronics LED Signals are designed for use in Multi Aspect Signaling schemes for Main Line. Signals are available in 110V AC, 125mm Diameter.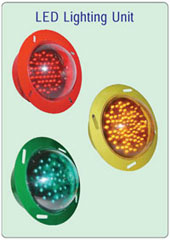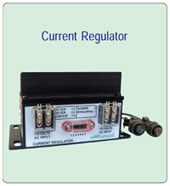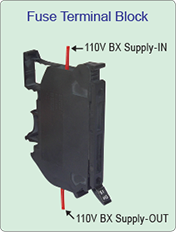 Features
High efficiency AllnGaP & InGaN LEDs, 4° - 10° viewing Angle with 600 meters visibility.
Constant uniform intensity over wide input voltage range typically 82 to 150 Volts.
Chromaticity as per BS 1376 Standard.
High Strength hermitically sealed units made in ABS material for better immunity.
Color coding of Shells as per Aspect color to prevent incorrect replacement of units.
MIL grade connectors used for interconnection for better reliability.
Design Compliance:
Product Compliance: Research Design Standards Organization. RDSO/SPN 153/2004 Rev4.1 (Draft)
Environmental: IS: 9000 (relevant clauses)
Ingress Protection: IP 54
Chromaticity: RED, GREEN Class 'C' of BS 1376; YELLOW Class 'B' of BS 1376
Safety: EN50129, EN50126, SIL-4
Operating Specifications:
Operating Temperature: -10°C to +70°C
Operating Voltage: 110V ± 25%
Operating Current: 140 mA+ 10% -15% (rms)
AC Immunity: > 60V AC
Lamp Proving:
Compatible with traditional Lamp proving circuits and can also be made compatible with specific requirements.
Product Specification
| | | | | | | |
| --- | --- | --- | --- | --- | --- | --- |
| Type | Aspect Color | Dominant Wave Length | No. of LEDs | Nominal Intensity | Intensity Range | Viewing Angles (50% peak intensity) |
| Main | RED | 630 nm | 84 | 150 Lux | 135 Lux - 210 Lux | 5° deg H/V |
| Main | YELLOW | 595 nm | 84 | 175 Lux | 157.5 Lux - 245 Lux | 6° deg H/V |
| Main | GREEN | 505 nm | 32 | 150 Lux | 135 Lux - 210 Lux | 8° deg H/V |
LED Lighting Units Dispersion

Lighting Units Dimensions