Home » Products » Visual Communications: LED Display Systems

LED Display Systems
LED Display systems are used to transfer visual information for Mass Communication. Information like Flash News ,ONLINE Production status, Arrivals & Departures, Graphical Presentation, Animated messages and Pictures can be displayed for effective and immediate understanding in LED display boards.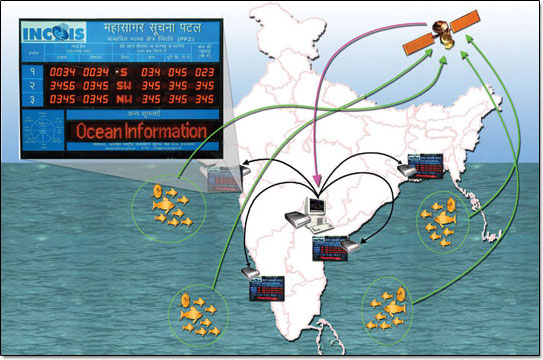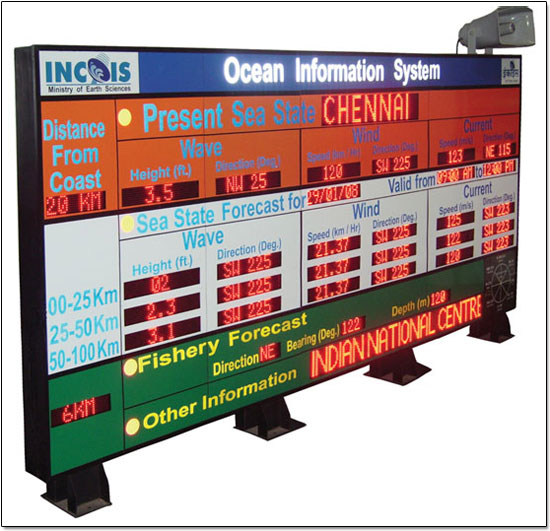 Hardware:
Motorola 68k ( 32 bit Processor ) with various peripherals as Central Processing Unit.
LED modules contains LEDs arranged in an array with required drivers and data latches for glowing LEDs based on the information.
Pitch of the LEDs (distance between the LEDs) varies based on the intensity and the viewing distance .
No. of LED module cards arranged to realize the required Size of the DISPLAY SYSTEM.
Various Drivers and sub-drivers are used for driving LEDs based on the System size and intensity.
Required Hardware interface for Data receiving.
Classification of LED display systems
LED Display Systems/Display boards for Day visible and night visible
Single, Multi colour and true colour LED display boards
Indoor and Outdoor LED display systems
Interfaces
GPS and GSM interface
Modem interface for obtaining the data from remote place and displaying the same
Computer interface
PLC interface to LED display output parameters of PLCs
Pager interface
Data communication exchange interface for multiple LED display systems connectivity etc.
Applications
Production status, statistics and other information ON LINE
Urgent ON LINE Messages for Mass Communication
Warning Messages in critical areas like mass production and operating yards
Operation Precautions Messages
Flight, Train & Bus Departure and Arrival Information
Weather Information
Electronic Score Boards
Animations & Pictures
Multi Lingual Information
English with one/more of the regional language an be provided in LED display systems.
Supports all Indian languages in LED display boards.
LED Display System for Ocean Status
Information regarding the Potential Fishing Zones in the Ocean
Data and Messages sent from central server (Hyderabad)
Seven segment Modules and SMD LED Matrix
Messages displayed in local regional language for better understanding
Sea forecast display
Warning messages in local languages for Fishermen
Voice announcement facility
GSM and Dial-up communication
Automatic updation of data on the LED display board
More than 40 boards installed at prominent coastal areas in India
LED Display Systems for Indian Railways
Train arrival and Departure information display in Single & Multi line
Server, Data Exchange and Computer interface with application s/w
Multi drop networking to connect multiple boards
Information in all Regional Languages
Other Displys like Master Slave Clocks, Couch Guidence etc.
Integrated IVRS, Platform Announcement, LCD TV Display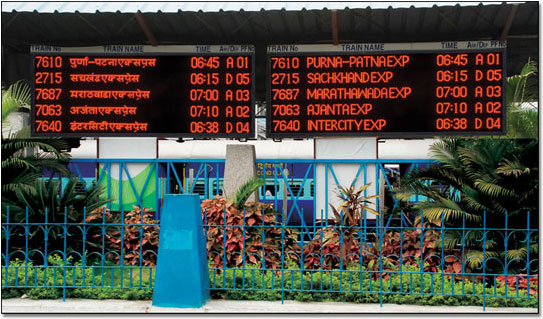 LED Token Displays for Passenger Reservation Counters
Reservation token number with counter number
Window display at counter with running token number.
Skipped Token numbers display system
Server, Data Exchange and Computer with application s/w interface
Multi drop networking
Multiple boards connectivity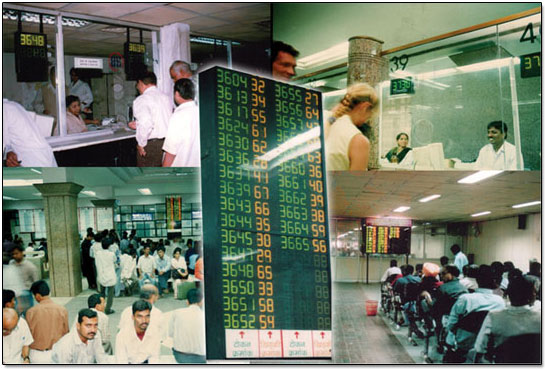 GPS & GSM Based LED Display system
Train/Bus service expected arrival information
GPS & GSM interface
Train/Bus position read through GPS
DATA communication from central server through GSM
Expected arrival time from coming stations through GSM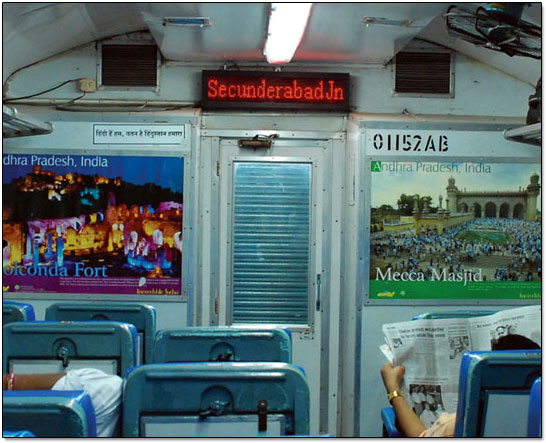 Day Visible LED Display System
Information of Production status and Operating Precaution Messages
3nos of 5mm high intensity LEDs (cluster) used for one Pixel
14 LED, 7LED & 3 LED Clusters for a pixel
Day visible system for Single, Multi Color
Data exchange interface & LAN connectivity
Multiple boards connected through out of the yard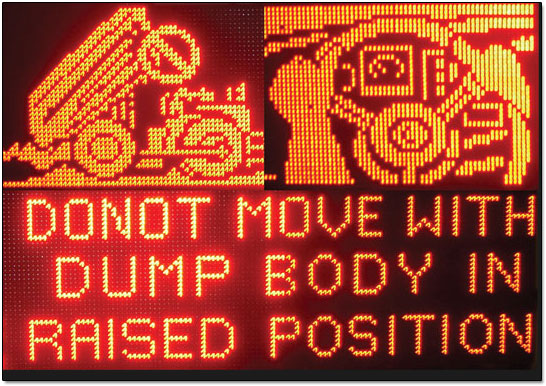 Display Systems for Sports Stadia
To display the live sports events for indoor games
Display of Team Names and corresponding Scores
Real Time Clock facility
Count down Time display for Time Out and remaining time
Message of Winner Team after every Set
Computer Interface with Application Software
Video Display Boards for Outdoor Stadiums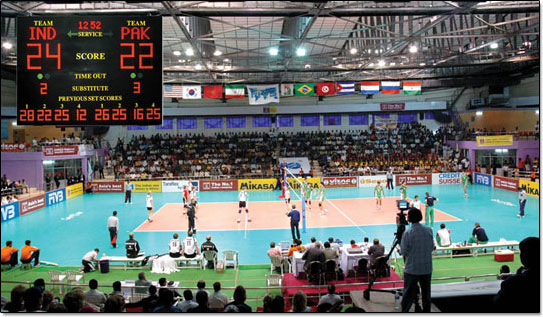 GPS Based Master Slave Clocks
GPS Time Synchronization of the Master Clock
Time setting of Slaves at a defined intervals for uniformity
Multiple Slaves connected in a wide area
Multidrop network connectivity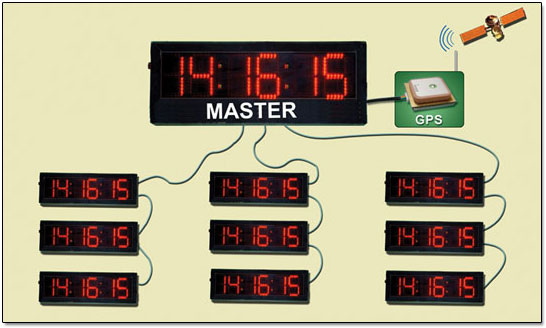 LED Display System for TV Programs (Quiz)
Software and Hardware to handle LIVE TV Game shows with complete user-defined data, interactive results, questions & answers
Customised LED Display Boards for the game shows developed and produced Indigenously
Import substitute
Global Presence: Solar Film Inc OY- Finland, Grupa Televisa-Mexico, Fremantle International-Turkey, Natseven TV Sdn Bhd-Malaysia, Sveriges Television-Sweden, Pearson Television Asia-Indonesia, Venevision - Venezuela, Software Engineering Sinha Will - Switzerland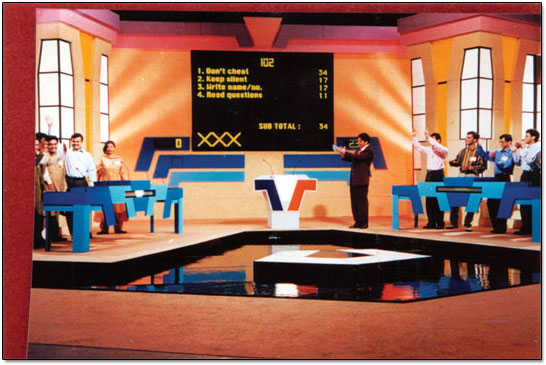 LED Display system supplied to Hospitals
Information with the user defined fields, like, Doctors availability etc.
Information in local language
Computer with Application s/w interface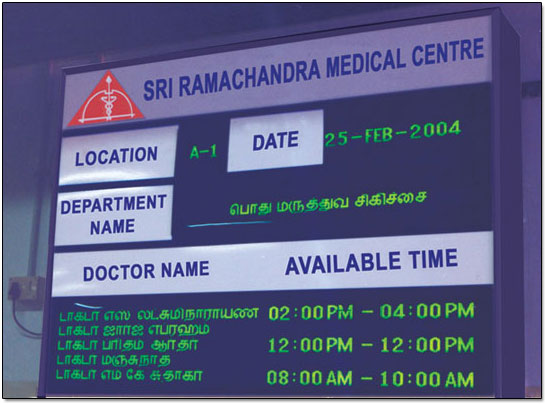 LED Display systems for Advertisment
Single,Multi,True Color LED display system - Day & Night visible
OFF LINE Animated Information
ON LINE messages through computer / key board
Facility to upload OFF-LINE Animated information
Single & Multi Color Clusters for Day Visible
Modular Design to achieve customer require sizes
Multi windows to display different messages at a time
Multi Lingual
Auto Time & Temperature & Auto ON/OFF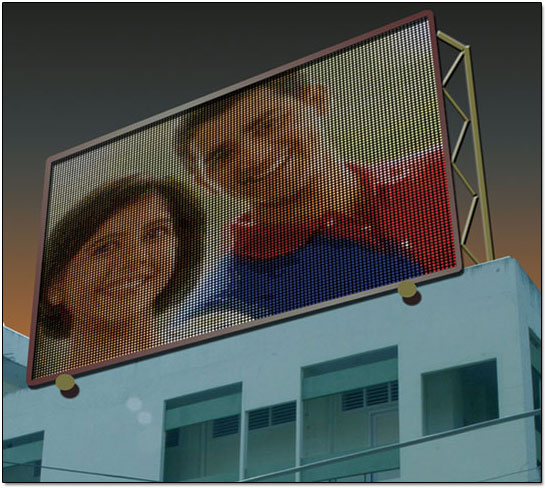 © 2018 Efftronics Systems Pvt. Ltd. All rights reserved. |