Home » Products » Railway Signaling: LED Signal Lighting Units For Subsidiary Signals
LED Signal Lighting Units For Subsidiary Signals
Efftronics Shunt, Route and Calling on LED Lighting units are available in 110V AC.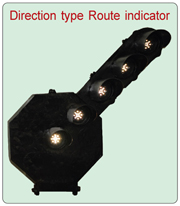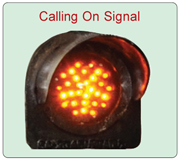 Features
Interchangeable with Standard Shunt, Route & Calling on bulb Signals suitable for electrified and Non electrified Area's.
High efficiency AllnGaP & InGaN LEDs.
Constant uniform intensity over wide input voltage range typically 88 to 132 Volts.
Chromaticity as per BS 1376 Standard.
High Strength hermitically sealed units made in ABS material for better immunity.
Design Compliance:
Product Compliance: Research Design Standards Organization. RDSO/SPN 153/2004 Rev3.0 (Draft)
Environmental: IS: 9000 (relevant clauses)
Ingress Protection: IP 54
Chromaticity: LUNAR WHITE Class 'C' of BS 1376; YELLOW Class 'B' of BS 1376
Safety: EN50129, EN50126
Operating Specifications:
Operating Temperature: -10°C to +70°C
Operating Voltage: 110V + 20%
AC Immunity: > 60V AC
Lamp Proving:
Compatible with traditional Lamp proving circuits and can also be made compatible with specific requirements.
Product Specification
| | | | | | | | |
| --- | --- | --- | --- | --- | --- | --- | --- |
| Type | Aspect Color | Chromaticity | No. of LEDs | Intensity | Operating voltage (volts) | Operating Current (mA) | Viewing Angles (50% peak intensity) |
| Shunt Lighting Unit | Lunar White | Class 'C' | 13 | >27 LUX | 110 + / -20% | 55 + / -5% | 15° H / V |
| Route Lighting Unit | Lunar White | Class 'C' | 16 | >45 LUX | 110 + / -20% | 25 + / -5% | 10° H / V |
| Calling On Unit | Yellow | Class 'B' | 32 | >45-70 LUX | 110 + / -20% | 150 +10% -20% | 6° H / V |
LED Lighting Units Dispersion

Lighting Units Dimensions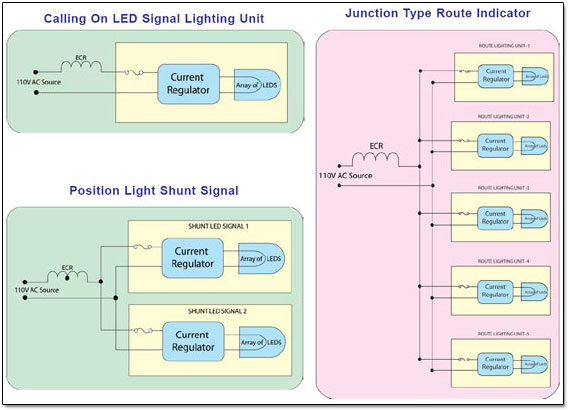 © 2018 Efftronics Systems Pvt. Ltd. All rights reserved. |